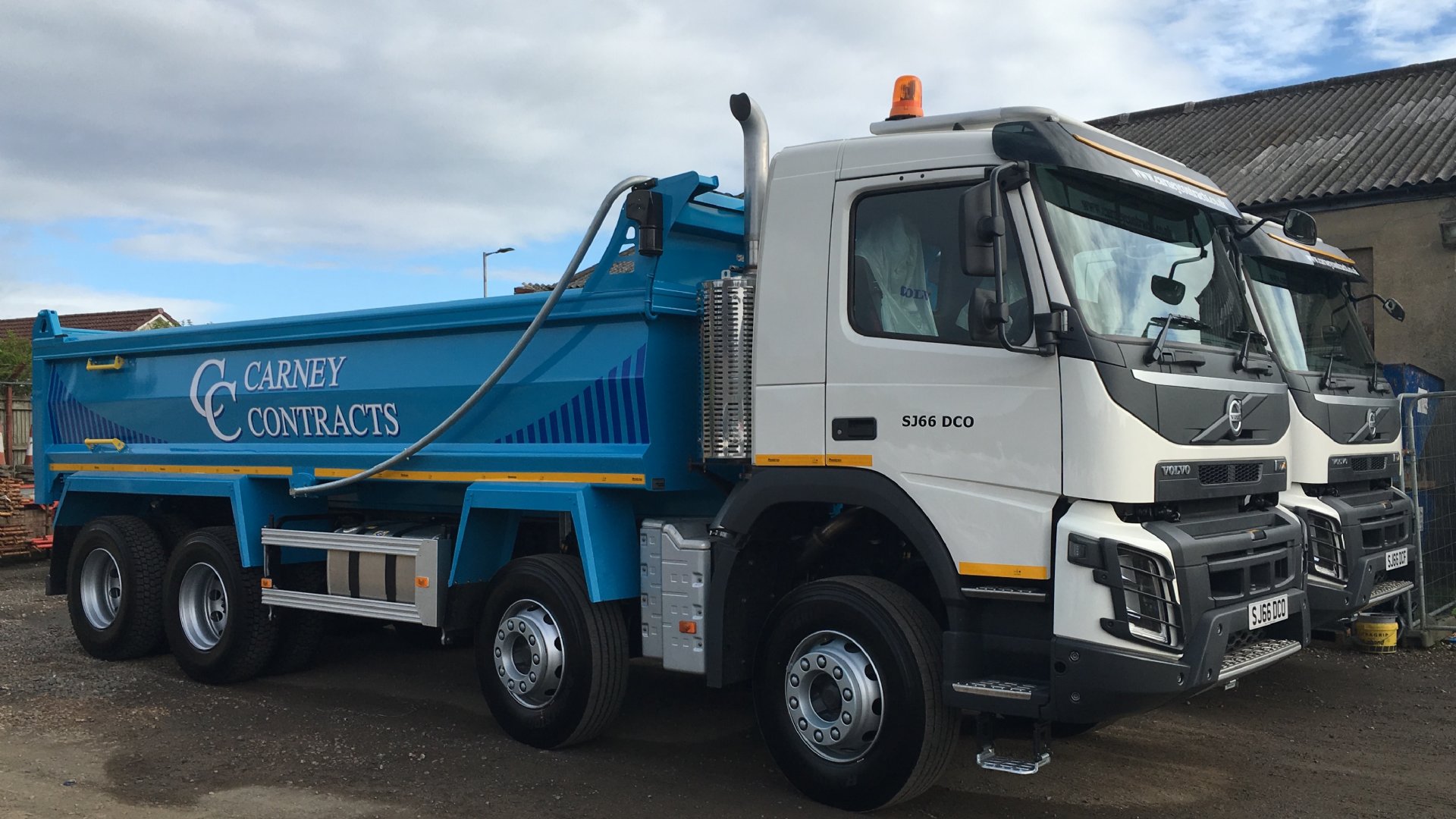 New Acquisitions for our haulage division
in General September 2, 2016
Carney Contracts new haulage division has had a major boost today with the acquisition of two new Volvo FMX trucks.
Since its inception in March this year, the haulage division has become an integral part of our operation. The original aim was to improve the supply of materials to our contractor's sites, minimising delays and reducing costs. This however has evolved and the division is now equipped to provide a hire service which helps facilitate the supply of materials and can also be used for muck shifting.
We have been pleased with the successful launch and how smoothly the new service has been added to our business. The new trucks will allow us to continue to grow and offer a better service not only to existing clients but also to new and potential clients.